P4 Home Learning – June
Hi Primary 4! How are you all? I hope that you have been enjoying the sunshine which we seem to have had quite a lot of.
This is your last home learning pack for the term before your summer holidays. Don't worry if you haven't finished the previous packs, you can continue using them too. Feel free to email me if you have any questions regarding the work or it would be lovely just to hear from you in general.
Thank you all so much for all the hard work you have all been doing. When your holidays come, I hope you have a lovely, relaxing time with your families. Take care and stay safe and if I don't see you before, see you in August.
Miss Stewart xx
Spelling
Bees – continue to use the spelling words you were given in your first pack. You could try using some natural materials outdoors to make the words.
Butterflies – here are two spelling rules. See if you can generate words for them then practise them using an active strategy.
'q' is always followed by 'u'. Together they make the sound 'kw' (queen).
Soft 'c' – coming before 'e' (face), 'i' (cider), 'y' (fancy).
Literacy
Continue to use the Active Literacy strategies.
Adverbs – inference, visualiser, main themes, prior knowledge etc.
Pronouns and Nouns –  BME, FPT, syllables, favourite part etc.
Choose a selection of words from your book. Write down how many syllables are in each.
Compare yourself to the main character. Write down how you are similar/different.
Use this website to help you make your own comic. There are comic worksheets you can download.
https://kidlit.tv/2016/10/how-to-make-a-comic/
Write about what you might do if you have the super power to become invisible.
Write a short story about what it might be like if you woke up one morning with a mermaid or dinosaur tail.
Get an adult to choose 5 random words for you. Write a story using these 5 words.
Imagine that dogs take over the world. What do they make the humans do?
You are writing a travel guide for children who are visiting near you. What places do you think they should visit?
Maths/Numeracy
Continue to use Easimaths.
Practise adding and subtracting multiples of 10 from 3 and 4 digit numbers. You can do this both mentally and written.
Play Hit the Button.
https://www.topmarks.co.uk/maths-games/hit-the-button
Other
Life skills – when emailing a few of you have told me about life skills you have been learning such as baking or cutting the grass. Have a look at this grid and see how many you can tick off. I'm sure your parents/carers will appreciate the help around the house.
Create a treasure hunt for someone to complete with clues that will lead them around the garden/house and to a final destination.
Do a match box treasure hunt. Each person needs to hunt around the house for a set amount of time looking for tiny items to fill their match box. The winner is the person who has the most items in their box at the end. This can also be done outdoors on a walk, searching for natural objects to fit into the box.
Design a board game and play it with those at home.
Make greetings cards and keep them for special occasions.
Make up a dance routine. Choose some music to go with your dance and perform for your family audience.
Each country has its own flag. See if you can learn some of them. Test your knowledge out using this quiz.
https://www.learninggamesforkids.com/geography-games/random_games/flags.html
Home Learning – P4/5 May 2020
Hello P4/5! I can't believe we are in May already. I am thinking of you all every day and I am sending virtual hugs. We really did miss our cuddles those last couple of weeks of school!
I'm sure you will all have been working hard but most importantly, I hope you are all taking care of yourselves. You can email me anytime – it is always lovely to hear from you.
Parents, I just want to say that I admire everything you are doing at home, particularly those of you who are juggling your own work also. I hope you are all staying happy, healthy and safe.
Take care, Miss Stewart xx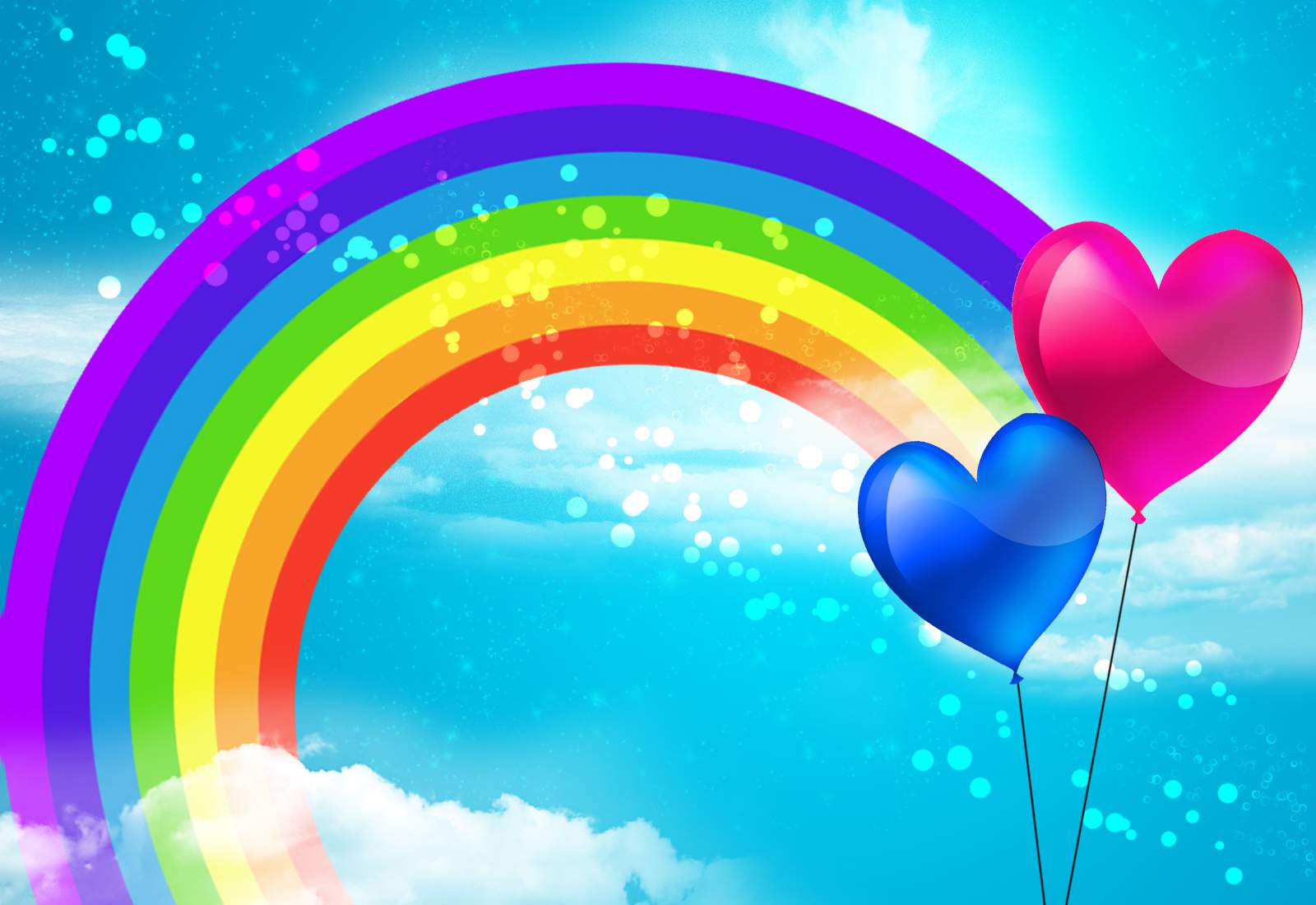 Numeracy
Click on the links below and have a go at the Pizza Hut challenge. I hope it doesn't make you too hungry
Continue to use Easimaths. If you are finding this too easy/difficult please email me and let me know.
Help to measure out ingredients to cook or bake something.
Go on to https://www.timestables.co.uk to help you learn/get quicker at your times tables. Select a times table to focus on then there are 5 steps to work through. If you complete the final step you get a diploma.
Circles – revise your 2, 3, 4, 5 and 10 times tables.
Squares – set up your own shop like we did in class. Give the shop items a price and encourage family members to buy a couple of items from you each day. You should work out the total they are spending and what their change is.
Triangles – you will remember we did work on giving directions. Give someone in your house movement instructions to get from one room to another eg. go forward 5 steps, right turn 90 degrees etc. You can also set up your own home shop to practise using money.
Literacy
If you have finished reading the book you took home from school, you can access more online. Follow the link on Mrs Alexander's website post.
Rewrite the blurb of your book from your reading so far.
Choose 5 words to describe the story. Explain why you choose each word.
Make a list of the feelings in the story and draw a colour that matches each feeling.
You will remember we focused on using speech and synonyms for said in term 3.
-Write a conversation between you and the main character in the book. Remember to write detailed responses for the character.-
-Write out a conversation between you and someone in your house.
Write postcards to members of your family and post them when out on a walk.
Write a paragraph for each of these questions. If lockdown was to be lifted tomorrow:
What place would you be most excited to go to and why?
Who would you visit first and what is it you have missed most about them?
What would you miss about being on lockdown?
See how many phoneme words you can think of and create phoneme grids. I have attached a list of the phonemes and their representations and a copy of a blank phoneme grid. Ladybirds you are able to do all these phonemes and Butterflies, you have covered up to and including unit 7.
French
Here is a mixture of active French activities to help you with your numbers. Try them out and count up in French as you are doing it. How many can you get?
Here is a sheet reminding you of the French numbers.
| | | |
| --- | --- | --- |
| French | English | Notes |
| Saute à la corde | Skip | You can do this using a skipping rope or just skipping. |
| Compte les voitures dans la rue | Count the cars in the street | Count the cars you can see parked or which pass |
| Compte des arbres | Count trees | Count the trees you see on a walk or in your garden. |
| Compte des oiseaux | Count birds | Pick a location and watch for a set time, how many birds can you see? |
| Rebondi une balle | Bounce a ball | Bounce a ball as many times as you can. Count in French as you're doing it and note your highest score. |
| Fais la planche | Do a plank | Hold it for as long as you can and count in French. |
| Joue à la marelle | Play hopscotch | Make a hopscotch grid outside and say the numbers in French as you play. |
| Fais des "keepie uppies" | Do some keepie uppies1 | Do as many as you can and count them up in French as you go. |
| Fais des saute d'étoiles | Do some star jumps | Do as many as you can and count them in French as you go. |
| Pose comme un arbre | Do a yoga tree pose | Hold it for as long as you can and count in French. |
| Danse le floss | Dance the floss | Do as many flosses as you can and count them in French. Switch to other dances if you know them! |
| Compte les insectes | Count insects | Do a minibeast count. In an area outside, see how many insects you can find and note your numbers in French. |
Health and Wellbeing
Create your own Sports Day at home. Here are some ideas:
Have a Pillowcase Sack race. Make a circuit around the garden and time how quickly you can race around.
Have a Toilet Roll race. Make a circuit around the garden and time how quickly you can run around it with a toilet roll between your legs
Cushion Race. Make a circuit around the garden and time how quickly you can run around it with a cushion balanced on your head.
Keepie Uppys Challenge. How many keepie uppys can you do with a toilet roll?
Wellie Toss. See how far you can toss a wellie. Measure the distance using your feet.
Tattie and Spoon Race. Make a circuit around the garden and time how quickly you can race around without dropping the tattie.
Target Practice. Set up three empty bottles about 3-5 metres from you. Using a ball (or a toilet roll) try to bowl the bottles over. How quickly can you get all three?
Plank Challenge. Time how long you can hold a plank for.
Burpee Challenge. How many burpees can you do in a minute?
Tea Bag Challenge. Set up a tea cup and stand between 1-3 metres from it. How many times does it take for the tea bag to land in the tea cup?
The Cup Challenge. Make a circuit around the garden and with a full cup of water, run around the course. How quickly can you do it without spilling any water?
Relationships, sexual health and parenthood – adult support required.
P4
Here is the link to your resources. Please scroll down to "Progression 2". You have 2 units to complete. Unit 1 is called "Safe and happy online" and unit 2 is called "How human life begins, pregnancy and birth".
https://rshp.scot/first-level/
P5
Here is the link to your resources. All units are under the "To begin" heading with your first unit being "My Body" and last unit being "Protecting me/Abuse and Relationships".
https://rshp.scot/second-level/
Other
Remember Newsround is still on every day:
https://www.bbc.co.uk/newsround/news/watch_newsround
Try some new activities to earn a Blue Peter Badge.
https://www.bbc.co.uk/cbbc/joinin/about-blue-peter-badges
Decorate a window in your house with art pieces you have made.
Have a go at some origami.
https://www.easypeasyandfun.com/easy-origami-for-kids/
Design a marble run.
https://www.edenproject.com/learn/for-everyone/how-to-make-a-recycled-marble-run
Use the following 'Conversation Starters' to have interesting chats with someone else in your home:
–  What is your favourite memory?
–  If you were to win the lottery, how would it change your life?
–  What are you most proud of?
–  What do you want to be doing in 10 years time?
–  If you had £1000 to give away who would you give it to and why?
–  What makes you happy?
–  What would be in your ideal lunch box?
–  What is the first thing you notice about people?
–  What makes you laugh?
–  If you were the Prime Minister, what would you change?
–  Who inspires you?
–  What is the best thing about being you?
I know lots of you love lego so here's a sheet with some lego challenges for you to try if you have lego at home.
Gather some leaves from your garden/when out a walk and try some leaf art. Here are some pictures for inspiration: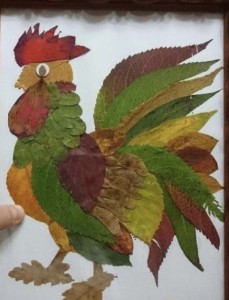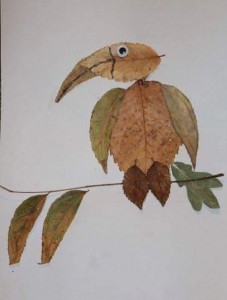 Home Learning – P4/5 April 2020
Hi P4/5, I'm missing all your lovely faces lots! I hope you all had a fantastic Easter holidays and I hope your home learning has been going well. You can continue to use the first pack you were given, but in this document there are some more activities to keep you busy.
I've also sent you all an email which you can access through Glow. The email tells you that I'm here to answer any questions you have or in general just to say hello or to tell me about any activities you have been doing. It would be great to hear from you!
Before you get started, here is a quote from Dr Seuss:
"The more that you read, the more things you will know. The more that you learn, the more places you'll go."
Take care, Miss Stewart x
Literacy
Adjectives and Adverbs
Continue to use our Active Literacy strategies for your reading book. Here are some reminders of the teaching points:
Main themes– remember these are recurring throughout the book
Summarising– should be key points only – no irrelevant points
Visualising– think about what the character looks like andthe type of person they are. Are there any quotes using inference?
Prediction– use your imagination but remember to make it realistic
Bring your character to class– what would happen? Would it be good or bad to have them with us? How would they make you feel?
Pronouns and Nouns
Syllables– find 1, 2 and 3 syllables words.
Character profile– create on a character of your choice.
Nouns and verbs– find these in the text.
Beginning middle and end– work on your summarising skills.
Other Literacy
Here are some spelling and reading bingo grids with ideas for you:
Practise writing out sentences using neatly joined writing like we would do during handwriting. Take your time!
Pick some items in your house. What exciting adjectives can you use to describe them? Can you use a simile?
Think of film you have watched. Try writing the story out using Scots' language eg if a character says "be quiet" you would write "wheest".
Write a review on the film. What was it about? Who were the characters? Would you recommend it?
Write an acrostic poem on a Spring word of your choice. Decorate the page with a nice border.
Numeracy/Maths
Design your own game from any area of Numeracy/Maths that your group has completed.
Draw out shapes (eg circles, squares and rectangles) – split these into equal parts and then shade in a fraction. Tell an adult what fraction you have shaded.
Create a set of loop cards for time. Each card should have an analogue and digital clock on it. Use these to practise matching analogue and digital times.
Around the house find acute, right, obtuse and reflex angles (reflex P5 only).
You will remember we had our cinema board in class that we used for money calculations. Create your own cinema price list and give yourself some tricky word problems.
Continue to practise addition, subtraction, multiplication, division using the numeracy map. You could also do a number talk, thinking of how many strategies you can use to solve the calculation.
Challenge someone in your house to a times table race – who can write a selected times table out faster? (Don't get too competitive!)
Here's a problem solving activity for you to try:
Sally Brown has an equal number of brothers and sisters.
Mark Brown, her older brother, has twice as many sisters as brothers.
How many children are there in the Brown family?
I'll post the answer at the end of this document
Other
Here are some grids with activities from Mrs Goodwin.
Draw a map of your local area. Label important places eg if you are doing Carnwath you should have the school, shop, post office, doctors etc. You can label streets too if you know them and draw houses.
Make a fort or den inside or outside. Inside the den do some mindfulness activities such as colouring in or simply lying with your eyes closed and thinking of all the things you are grateful for.
Create a mindfulness jar using water, glitter and dish soap. Shake it and watch the magic happen!
Make a dance to your favourite song and teach it to someone in your household.
Become an Eco hero by taking part in some of these challenges at home:
-Sort through your clothes and toys. Make a bag to donate to charity (when it is safe)
-Reuse a plastic pot or tub to make a boat that floats (recycle it when you're done)
-Turn the tap off while you're brushing your teeth to save water.
-Turn off your light, TV, PlayStation etc when you're not using them to save energy.
-Do an activity that doesn't need any electricity e.g. read, draw, play hide & seek.
-Make a collage or 3D model using recycling only! How creative can you be?
-Make a bird feeder from recycling. You could hang it from a window and watch the birds.
-Decorate used tin cans to create eco friendly plant pots and vases.
-Refill the same cup or water bottle and use it all day to save water when washing up.
Answer to problem solving = 7
Don't forget, Twinkl, Scholasticand Teachers Pet are offering free resources for parents to use with their children at home. All of these websites offer fantastic resources, activities and worksheets, as well as PowerPoints and games. Here are also some links to websites that you can access more resources through:
Literacy
Maths
Other websites
Remember, Mrs Coubrough is also uploading websites each week that you can take part in.
Have fun with these Science and PE activities from Mrs Goodwin:
PE and Science first and Second